News Releases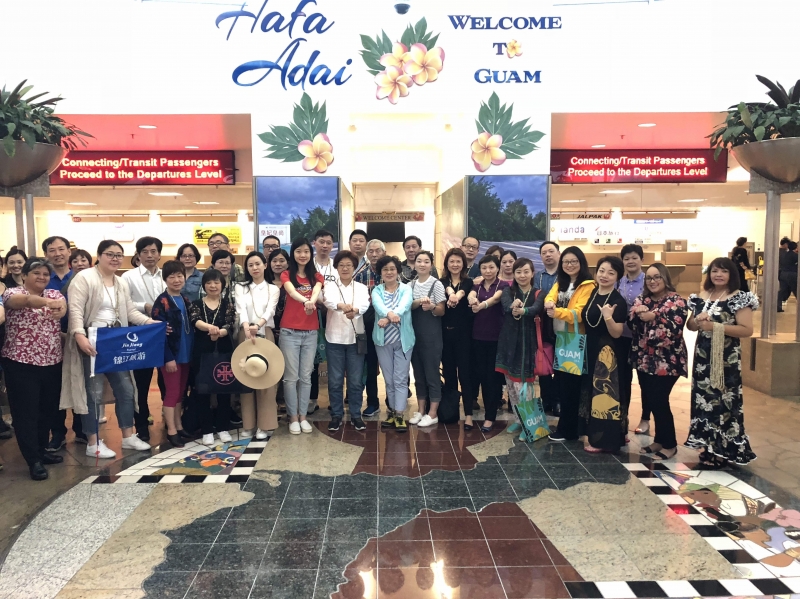 (China) Guam welcomes its first Chinese incentive group for 2018 from Shanghai Jinjiang Travel. The delegation of 109 people arrived in Guam on Friday, March 16 and today, March 19, on United Airlines' Shanghai flight.
The Shanghai Jinjiang Travel is the first to benefit from GVB's new Meetings, Incentives, Conventions and Exhibitions (MICE) Visa Free Program, which was launched in December 2017. The new policy is exclusively for all Chinese MICE planners and is applicable for Chinese MICE groups of 50 people or more, offering visa reimbursement costs of up to $160 x 25 people per group.
"Guam's biggest obstacle in growing the China market is the need for a U. S. Visa to visit the island. This program is designed to encourage companies to strongly consider travel to Guam, fueling the MICE business in our island paradise," said GVB President and CEO Nathan Denight. "We welcome Shanghai Jinjiang Travel to Guam and hope they enjoy their time getting to know more about our Chamorro culture and Håfa Adai spirit."
The MICE market is one of the fastest growing segments within the tourism industry, generating billions of revenues for cities and countries. In particular, China's MICE industry is estimated to have spent over $110 billion globally, according to a study conducted by Global Business Traveler. On average, visitors from China spend $1,160.22 per person in Guam. The global average for Chinese spending overseas is $900.
"MICE planners will find that our unique cultural heritage offers a wide variety of historical sites that may be used as venues for events. You can experience Guam's Chamorro culture and history in places like the Valley of the Latte Adventure Park, Guam Museum, and Plaza de España, just to name a few," said GVB Director of Global Marketing Pilar Laguaña. "The additional accommodations of various meeting facilities also give more incentives to capture the essence of the island while in a modern, professional environment."
Jin Jiang Int'l (Holdings) is one of the largest comprehensive tourism enterprises in China. Its hotel management group also ranks as one of the top five hotel management groups worldwide, and its travel & tourism sector, Shanghai Jinjiang Travel, is one of the group's core businesses.
Media Contact: JOSH TYQUIENGCO - Public Information Officer