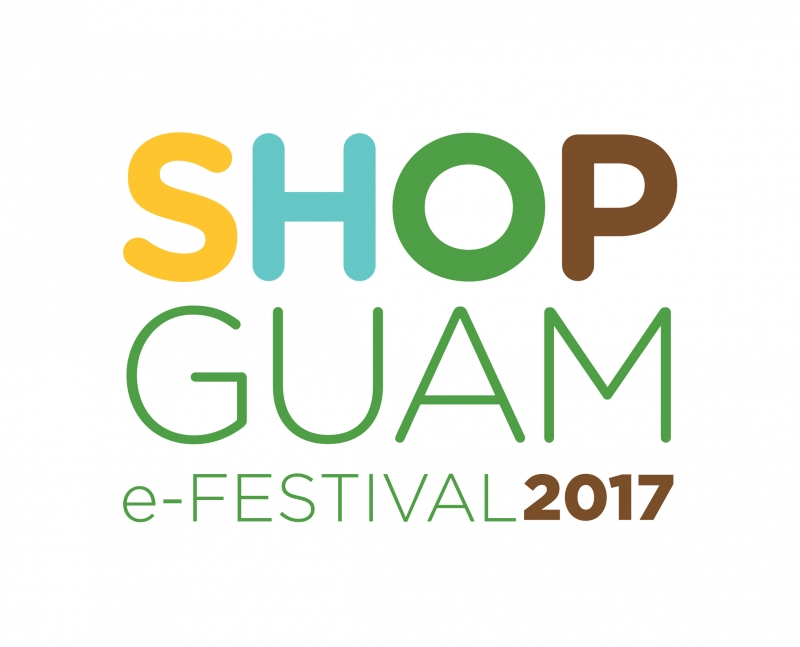 GVB seeking partners for annual global campaign
(Tumon, Guam) The Guam Visitors Bureau (GVB) is excited to announce the start of 6th annual Shop Guam e-Festival (SGF) and is looking to partner with businesses interested in developing special offers.
This GVB signature event is a world-class global campaign that aims to create an interactive shopping experience for residents and visitors while highlighting Guam as a modern, fashionable, and diverse destination to shop. This year's festival will begin on November 10, 2017, and run through February 28, 2018, for a total of 111 days.
"We invite our local businesses and tourism industry partners to be a part of the Shop Guam e-Festival that will launch this fall," said GVB President and CEO Nathan Denight. "Using state-of-the-art technology and beacon sensors, the Shop Guam application will continue to feature great deals and offers through our mobile marketing efforts. It's a good way to capture great deals and showcase the very best Guam has to offer."
The Shop Guam e-Festival was one of the case studies that helped GVB receive the prestigious President's "E" Award in May 2017, allowing the Bureau to become the first tourism organization in the United States to receive the highest export award in the nation.
"The Shop Guam e-Festival has gained international recognition over the past few years and is one of the most successful Guam tourism products that travel wholesalers promote to customers every year," said GVB Director of Global Marketing Pilar Laguaña. "Our marketing department will utilize travel trade, public relations, social media and mobile advertising to create awareness, attract visitors, and bring more economic opportunities to local businesses through this innovative tourism campaign."
TripAdvisor to help promote Shop Guam
As a new feature to the Shop Guam this year, GVB will partner with TripAdvisor to promote the 2017 Shop Guam e-Festival. GVB will select the top offers from this year's participating Shop Guam vendors and feature them on TripAdvisor's Shop Guam campaign site.
Shop Guam boosts visitor arrivals, value, and exposure
For the past 5 years, Shop Guam has become an internationally renowned shopping event for Guam. In Fiscal Year 2016, the festival attracted 300,000 international visitor arrivals and generated more than $15 million worth of media exposure value.
GVB also had a record number of Guam merchants and international travel wholesalers in the campaign last year. The Shop Guam e-Festival attracted 180 local businesses from Guam to participate in the campaign with a total of 262 special offers. Around 86% of Shop Guam vendors had positive store sales. Total mobile application usage exceeded 2 million screen views during the festival and the average user engagements on the Shop Guam app increased by 345% compared to 2015. International travel trades also found success developing Shop Guam e-Festival travel products. More than 79% of travel agents reported positive package sales in 2016.
The 2017 Shop Guam e-Festival vendor submission deadline is August 31, 2017. This year, Shop Guam will no longer be accepting gift with purchase offers. To participate, please contact GVB's campaign liaison, Ms. Catherine Bungabong via email at [email protected] or contact her by phone at (671) 687-2696 for more information.
Follow Shop Guam 2017 by searching for its dedicated hashtag #ShopGuam2017, or follow GVB on Facebook, Instagram (@visitguamusa) and Twitter (@visitguam). The Shop Guam e-Festival mobile app will be updated before its November 10th launch and is available for free on Google Play and Apple iTunes in their app stores.
Media Contact: JOSH TYQUIENGCO - Public Information Officer