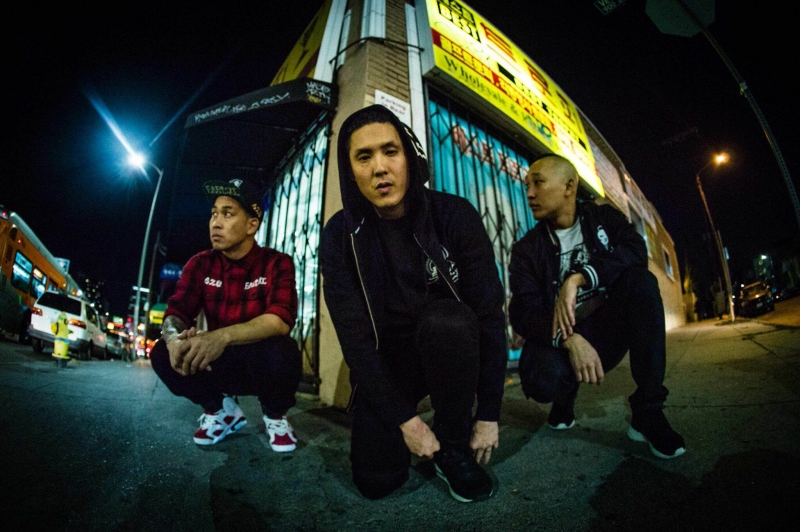 (Tumon, Guam) The Guam Visitors Bureau (GVB) officially confirms today that Far East Movement is set to perform for the 2nd Annual Guam Live International Music Festival slated for June 5-6, 2015 at Paseo Stadium in Hagatña.
Also known as FM, Far East Movement is a quartet that blends elements of hip-hop, pop, electro, and dance to create their own unique sound. With their stylish shades, fresh kicks and designer threads, the group took the Los Angeles club scene global with headlining world tours, national television performances, song placements in television and film, and a top song, "Girls On The Dance Floor", before they released their debut album. The red-hot pop sensation's debut album, Free Wired, included multi-platinum explosive smash hits "Like A G6" and "Rocketeer". Their second studio album, Dirty Bass, had chart topping single, "Live My Life" featuring Justin Bieber, and international hit, "Turn Up The Love", featuring Cover Drive.
Far East Movement recently released their Ktown Riot EP and accompanying mini documentary series. They also performed at the sold-out Spam N Eggs Music Festival in April. The group drew inspiration from their Los Angeles hometown for these projects as a way to pay homage to the Korea town community and culture.
"We're thrilled to have Far East Movement as part of our all-star line-up of performers for Guam Live," said GVB General Manager Nathan Denight. "FM will definitely bring high energy levels that will appeal to all music lovers at the Paseo Stadium. It'll be another reason for their international fan base to visit our island and for our local community to experience a world-class act. We continue to encourage everyone to get their festival passes and support this great GVB signature event."
Tickets are already on sale at www.guam-live.com and at all 76/Circle K locations. The two-day GVB signature event will feature pop, rock, reggae, hip-hop and island music performed by international artists from all across the globe. The Guam Live festival grounds will include Chamorro Village, Paseo Park and surrounding areas. The event is expected to draw thousands of visitors to our region, boost the local economy and help with revitalization efforts in Guam's capital city of Hågatña.
Far East Movement joins the current line-up of performers, which includes Nick Jonas, Tinashe, and Japan's "w-inds." and HOME MADE KAZOKU. Additional performers for the 2015 Guam Live International Music Festival are forthcoming.
For immediate updates, follow Guam Live at facebook.com/GuamLiveIMF.
Media Contact: JOSH TYQUIENGCO - Public Information Officer