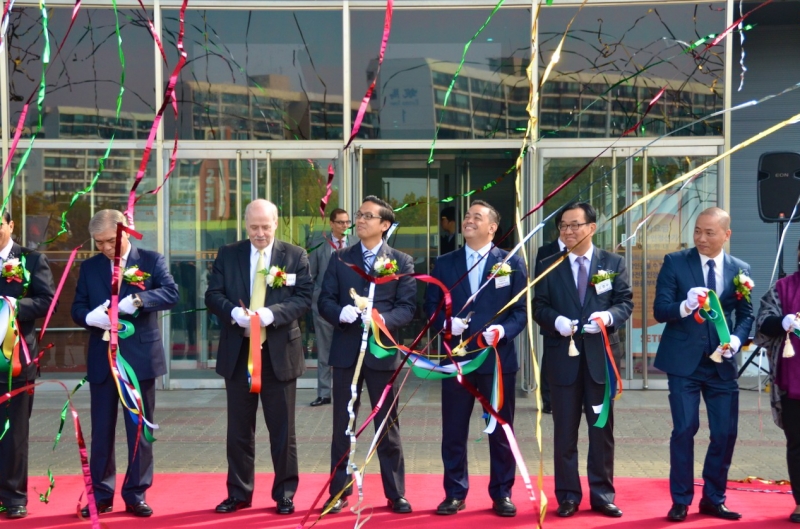 (Tumon, Guam) Guam was one of the chosen few at the Modetour International Travel Show 2014 to win the prestigious "Best Vendor Award" out of more than 300 exhibitors present. 
The first annual travel trade event, hosted by Korea's second largest travel agency, was recently held in Kangman, Seoul. The travel show lasted four days and brought more than 65,000 people together. Guests that visited the Guam booth were treated to live music from Guam's own Jesse and Ruby, Chamorro cultural dance performances and a meet and greet with Miss Guam Province Poppe.
"Our participation at the first Modetour International Travel Show provided an excellent platform for Guam to showcase our 4,000 year-old culture," said Guam Visitors Bureau General Manager Karl Pangelinan. "With the support of our local industry partners, our Korean arrivals continue to show positive growth. United just started its inaugural direct daily flights from Incheon last week, which we are very excited about. We also just learned Jin Air will be upgrading its aircraft to provide up to 200 more seats for potential passengers from Korea starting on December 12th. This is all great news for Guam! We are thankful for all the opportunities to grow our markets and we invite Korean travelers to visit our island paradise."
Additionally, Pangelinan made opening remarks at the travel show to more than 50 foreign national tourism organizations and participated in the ribbon cutting ceremony. 
The Guam delegation consisted of key partners that included United Korea, Pacific Islands Club, PHR Korea, Leopalace Resort, Hyatt Regency Guam, Outrigger Guam Resort, T Galleria by DFS, Pleasure Island Group, Hotel Nikko, Lotte Hotel Guam, Sheraton Laguna Resort, Onward Mangilao Golf Club, Onward Talofofo Golf Club, Yap Visitors Bureau and the Guam International Marathon.
Part of the Guam delegation, which included GVB Sports Tourism Officer Kraig Camacho, Miss Guam, cultural dancers and the Korean Sports Council of Guam, also participated in the 95th Korean National Sports Festival in Jeju Island from October 27- 29. About 80 Korean athletes from Guam were in attendance. The event was held around the same time frame as the travel fair, with over 50 countries worldwide competing in a variety of sporting events.
Media Contact: JOSH TYQUIENGCO - Public Information Officer