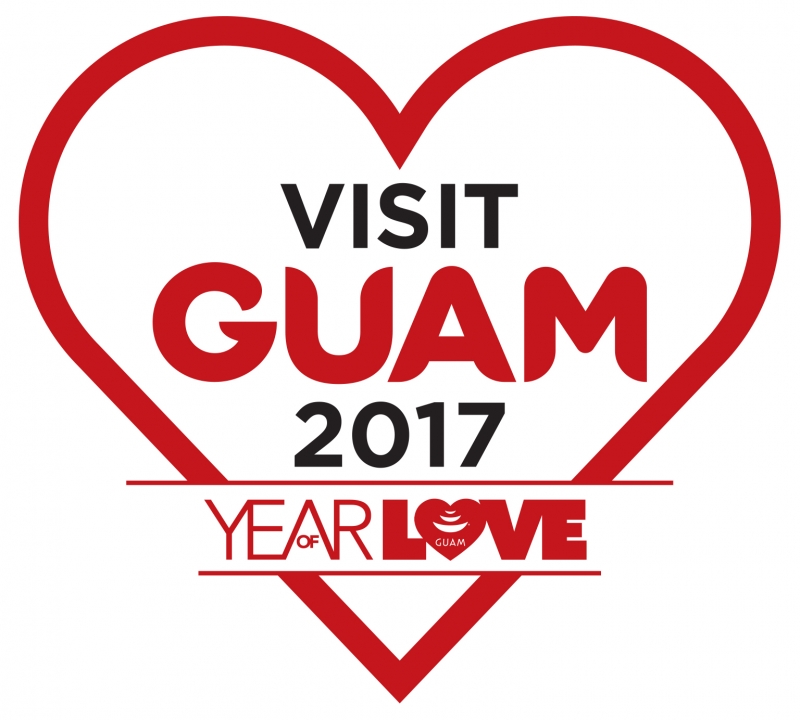 (Tumon, Guam) The Guam Visitors Bureau (GVB) is proud to announce the launch of its new Visit Guam 2017 campaign. From breathtaking panoramic views to soft white-sand beaches and spectacular sunsets, Guam is a perfect destination for cultivating love and romance. This is why the theme for Visit Guam 2017 is the "Year of Love."
"We have had tremendous success with our Only on Guam campaign in this last year and how it was driven by the community through sharing their photos and videos of what they love about our island home. We definitely want to continue the momentum into 2017 with our new Year of Love theme," said GVB President and CEO Nathan Denight "Whether it's romantic love, love of self, love for family and friends, love for food and adventure, love for culture, or love of the world around you, Visit Guam 2017 Year of Love will be a celebration of love by all definitions."
GVB has collaborated with The John Dank Show for the theme song of the Visit Guam 2017 Year of Love campaign, which is entitled "Current." The promotional video, featuring Miss Earth Guam 2015 Skye Baker and local musician and model Jose Untalan, is already being showcased in all of Guam's major markets to include Japan, Korea, Taiwan, Russia, the Philippines, Hong Kong and China.
Highlights of Guam's Year of Love
Visit Guam 2017 Year of Love will see the return of the popular Love Light Park in Tumon, where couples, families and friends can take pictures and share on social media. Special Year of Love geofilters on Snapchat and Line will also make it easy to add fun and unique stickers and filters to photos.
In addition, look for a 2017 Year of Love adult coloring book focusing environment, culture and romance that will be released in the coming months.
In 2017, every destination Guam wedding couple will also receive a special His and Hers "Visit Guam 2017 Year of Love" gift to commemorate their special day.
Follow the Guam Visitors Bureau on Facebook (@visitguamusa), Instagram (@visitguamusa), Snapchat (@visitguam) and Twitter (@visitguam) for the latest Visit Guam 2017 updates and for upcoming contests and promotions associated with the "Year of Love" theme.
Media Contact: JOSH TYQUIENGCO - Public Information Officer