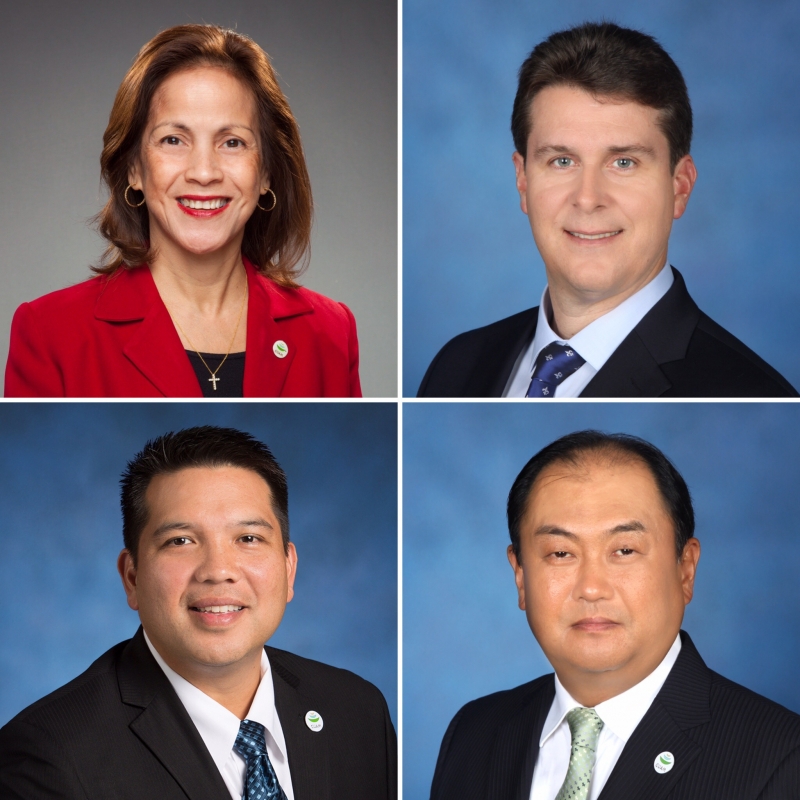 (Tumon, Guam) The Guam Visitors Bureau (GVB) has announced its membership has elected four members to serve in the GVB Board of Directors. The election meeting was held at the Sheraton Laguna Guam Resort.
The board members that have been elected include former First Lady of Guam, former GVB General Manager and current Director of Market Development for DFS Guam Joann Camacho, Kloppenburg Enterprises Inc. Vice President for Business Development Brad Kloppenburg, Holiday Tours Micronesia President Satoru Murata, and United Airlines Managing Director for Pacific Airport Operations Sam Shinohara.
"We look forward to working with our newly elected board to continue making Guam a better place to live, work and visit," said GVB President and CEO Nathan Denight. "The voices of our members have been heard and we value their input as we take tourism to greater heights."
The GVB Board of Directors is comprised of 13 total members including one alternate member. Four members are elected by GVB's general membership to serve a two-year term. The Governor of Guam appoints five members, including a Mayors Council representative. The Legislative Speaker also appoints three members, including one alternate member. One member is additionally selected by at least 8 board members to serve a two-year term.
Media Contact: JOSH TYQUIENGCO - Public Information Officer