The Guam Visitors Bureau has a vested interest in ensuring a safe and satisfying experience for our visitors. Visitor Safety & Satisfaction projects are aimed at improving conditions affecting the tourism industry and visitor experiences of our island.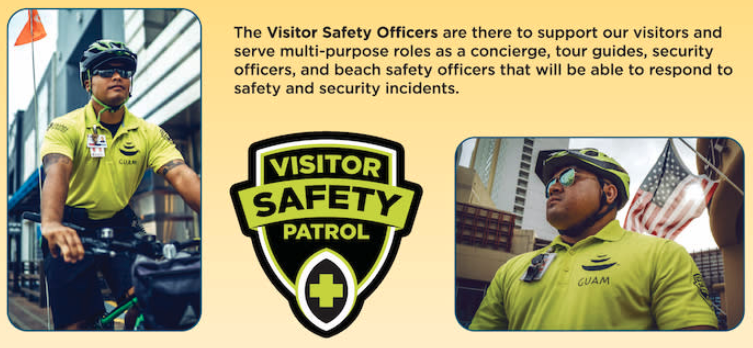 In 2014, the
Visitor Safety Officer Program (VSO)
, which serves as a team of concierges, tour guides, security officers, and beach safety officers was created to be able to respond to safety and security incidents and provide basic visitor information for our visitors.
In FY2016, beach safety was added with a lifeguard tower set up in north Tumon Bay, along with a roving patrol between Ypao and Matapang beach to deter littering, public intoxication, and loitering. This program aims to support the
Guam Police Department
and
Department of Parks and Recreation
services.
In the face of the COVID-19 pandemic and the loss of visitors in early 2020, the VSO program quickly adapted to serve the community in protecting the parks and beaches of Tumon.